Teddy Bear sells, and trades, everything Daring Do.    
Twitter: @Mlp_TeddyB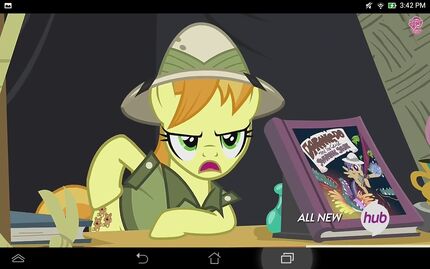 About
Teddy Bear is a mare who is a excellent toy maker. She loves to hug teddy bears, but is very serious when she sells Daring Do. When she has nothing to do she loves to read Daring Do, or make new stuffed animals.
Ad blocker interference detected!
Wikia is a free-to-use site that makes money from advertising. We have a modified experience for viewers using ad blockers

Wikia is not accessible if you've made further modifications. Remove the custom ad blocker rule(s) and the page will load as expected.