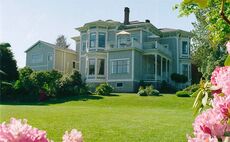 The Kiss Inn is an old matchmaker's shop across the street from the observatory. Owned by Sweetkiss herself. The Inn has a theater and dining hall in it as well as many rooms to stay in. There are maids as well there, including myself, mlp_Rose.
If you wish to get a show at the Inn, please contact myself, madamoiselle sweetkiss, or anypony else you know at the Inn.
We are always welcoming to you, and there is a show every night!
Location: two blocks from the park, across the street from the observatory, around the corner from the cafe.
Ad blocker interference detected!
Wikia is a free-to-use site that makes money from advertising. We have a modified experience for viewers using ad blockers

Wikia is not accessible if you've made further modifications. Remove the custom ad blocker rule(s) and the page will load as expected.