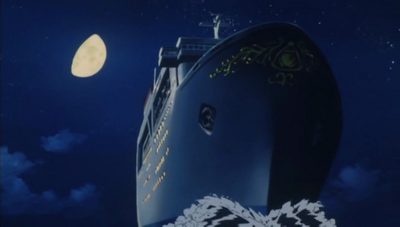 Dear Reader (That's you), You are invited to board the first Cruise Liner ever to sail the seas of Equestria!
Join other sea loving ponies in a vacation you won't soon forget! Entertainment, Dining, even something for the Foals to keep them occupied. The Ship has a lot to offer!

Ship sets sail on the 27th of March from Fillydelphia at 3 PM (EST)!
A PegaBus will be provided for transportation to the docks in Fillydelphia! Meet at the Treebrary at 1:30 PM for the ride over to Fillydelphia at 2:00 PM!
List of Activites
This ship provides a wide range of activites for it's guests, here is a small list of the possible things to do on board and off!
Swimming Pool
Scuba Diving
Library Room
FlowRider for surfing
Indoor Ice Skating
Dinner Theater
And many more!
Tickets
Ticket are availible via Tweetbird to TB Hub Number 555-43. Tickets are limited so be sure to get yours before they run out!
List of Ponies Joining the Cruise:
Apollo
Songdance
Hayton
Luke
Nurse Redheart
Red Blood
Chrysti Lionheart
Ceasar
Boddy
Fleur de Lis
Fancypants
Gilda
Orange Creme
(etc etc etc, add more numbers when needed)
Hope to see you on board!